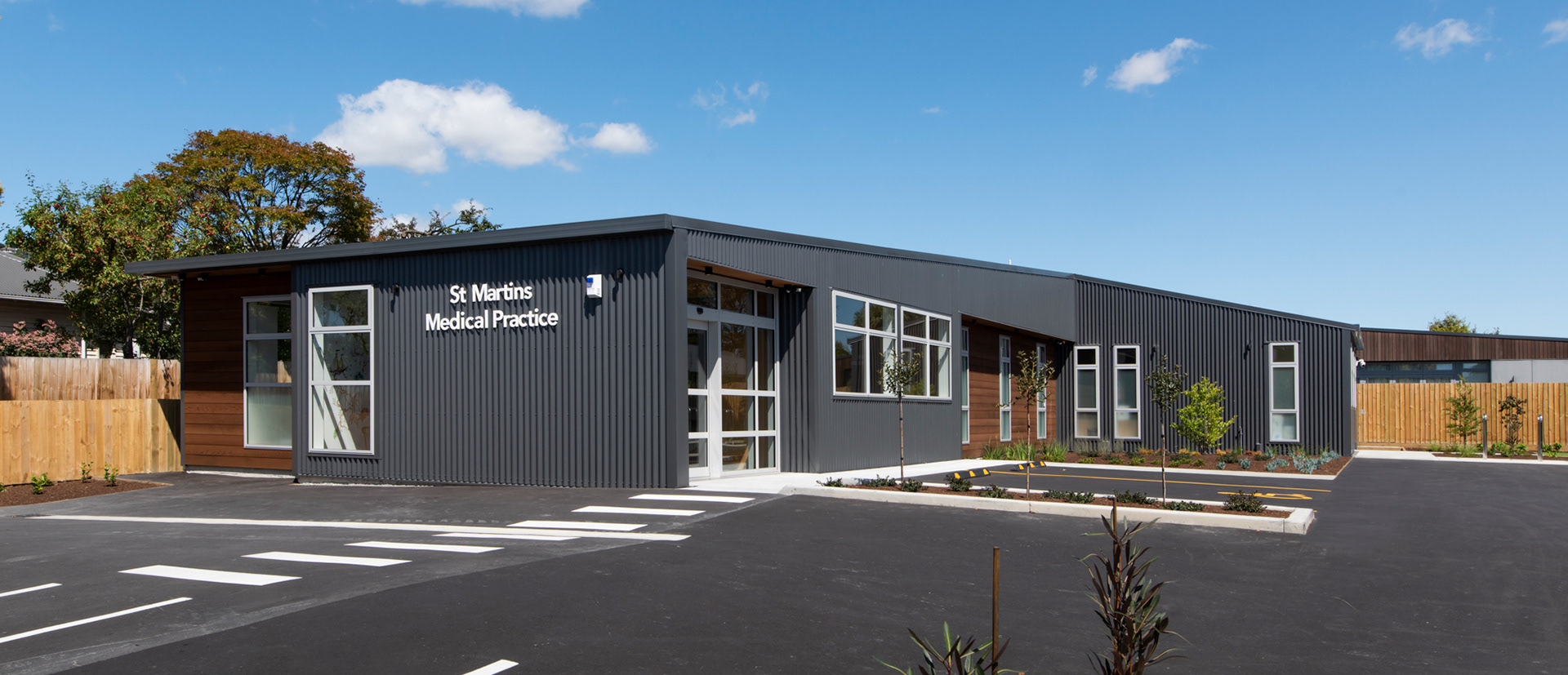 This building is designed for a residential neighbourood to provide medical services to the community. 
The reception and main waiting area enjoy a high ceiling with ply lined walls and a skylight, adding to a calm, light filled environment. The large, uninterrupted passages allow a smooth transition from waiting areas to private consulting rooms. The building configuration is a simple L shaped form, well detailed and maximises usable space. 
The exterior form sits neatly with metal cladding folding down from roof to ground, and timber recesses that break up the elevations.  The low roof angles were designed to minimise shadowing to the neighbours to the sides, while providing a simple building front facing the public.